A good film is not only entertaining to enjoy but can often provoke us to reflect on our own lives in new ways. Films can even be the catalyst that inspires us to make significant life changes. This includes making the choice to live a healthier lifestyle physically, mentally and emotionally.
In honor of the Academy Awards season, the Prescribe FIT team compiled the top 7 movies with themes related to living a healthy lifestyle. From the unexpected emotional acuity of Disney Pixar's Inside Out, to the determination and bravery of Alex Honnold in Free Solo, there is plenty of excitement in these healthy lifestyle movies to inspire you to begin a transformation of your own.
Note that some of these films may include intense, emotional, and/or contentious scenes or themes. Prescribe FIT may not endorse every message in every film listed below.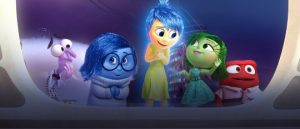 Image via Disney Movies
1. Inside Out (2015)
The 2015 Disney Pixar film Inside Out takes us inside the mind of 11-year-old Riley as her emotions (Joy, Sadness, Anger, Fear, and Disgust) attempt to guide her through her and her family's move to a new city. However, the stress of the move causes Joy to take a backseat and brings Riley's other emotions to the forefront.
With its trademark Pixar whimsy and humor, Inside Out invites viewers to empathize with the young Riley and the turbulence of significant change. You may even find yourself reflecting on your own emotions and the role that each of them plays in your everyday life, leaving you with a refreshed perspective on your relationship with yourself.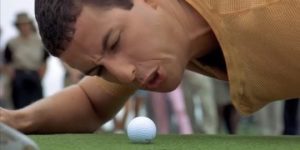 Image via Golfweek – USA Today
2. Happy Gilmore (1996)
Laughter is medicine, and there's plenty of laughs to be had throughout this iconic comedy. The film features a man named Happy Gilmore, an aspiring hockey player unexpectedly turned professional golfer after he finds himself competing in a golf open tournament to win enough money to purchase his grandmother's house and save it from foreclosure.
As Gilmore's bold and hilarious personality clashes with those of the upscale country-clubbers, you'll find yourself wanting to lighten up long after the film has ended. And if you're looking for a physical activity to get into at any age, the film may just inspire you to try golf!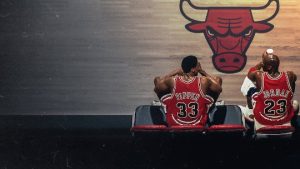 Image via Netflix
3. The Last Dance (2020)
An Emmy Award-Winning 10-part sports documentary, The Last Dance reflects on the challenges and triumphs of one of the greatest basketball stars of all time, Michael Jordan, and his final season with the NBA's Chicago Bulls and their pursuit of a sixth championship title in 8 seasons.
Using archival footage and interviews with players, the docuseries paints a rich portrait of what it takes to leave a legacy that is larger-than-life and is sure to instill a sense of greatness in yourself.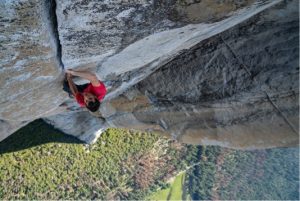 Image via National Geographic Documentary Films
4. Free Solo (2018)
Free Solo is another inspiring (and at times, terrifying) Oscar-winning documentary film that chronicles the highest reaches of human achievement. In the film, professional outdoor rock climber Alex Honnold conquers a free solo ascent of El Capitan: a 3,000-foot granite monolith that looms over Yosemite National Park.
The film is an impressive display of dedication, determination, and sheer fearlessness that will leave you on the edge of your seat and between the realms of fact and fiction. More than just climbing without ropes, Free Solo is a "triumph of the human spirit" that will leave you invigorated and awestruck by human potential.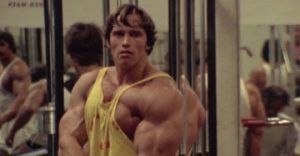 Image via IMDb
5. Pumping Iron (1977)
This docudrama film chronicles the 1975 Mr. Universe and Mr. Olympia bodybuilding competitions. Previously considered a niche culture, the release of Pumping Iron garnered a new respect for the craft of bodybuilding and made Arnold Schwarzenegger a household name.
While it's unrealistic for most people to achieve a bodybuilder physique, the film can certainly inspire a transformation in attitude, self-discipline, and motivation. According to one reviewer, Pumping Iron motivated him to begin lifting weights at the age of 56!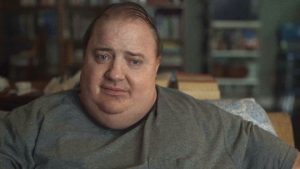 Image via IMDb
6. The Whale (2022)
The Whale stars Oscar-nominated Brendan Fraser as Charlie, an English teacher from Idaho who lives a reclusive and unhealthy lifestyle, causing him to struggle with obesity. The film is more than just a portrayal of a man's struggle with weight. Charlie is also desperate to reconnect with his estranged daughter to correct his failings as a father.
Deeply moving and empathetic, The Whale is an intense depiction of human grief, regret, and the path towards redemption. Take particular care when viewing this film, as it is as heartbreaking as it is acclaimed.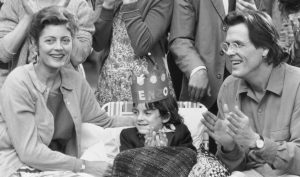 Photo via IMBd
7. Lorenzo's Oil (1992)
Based on the true story of a mother and father's unwavering efforts to save their 5-year-old son from a rare and incurable brain disease, Lorenzo's Oil is an unforgettable historical account of a family's love for each other and the fight for a miracle cure.
With its heroic and extraordinary characters, this film will leave you with a sense of gratitude for the value of your own health and loved ones.
If you're in need of a new outlook on life, or some inspiration to get on track towards a healthier lifestyle, these healthy lifestyle movies can invite a reinvigorated sense of motivation and a deeper connection with yourself and others. Below is a list of a few more honorable mentions as well.
The Connection (2015)
Supersize me (2004)
The Game Changers (2018)
Food, Inc. (2008) 
What's Eating Gilbert Grape (1993)
Awake: The Life of Yogananda (2014)
Happy (2011)