Your joint health is often rooted in your daily lifestyle habits, which need to be addressed at-home beyond your in-clinic visits with your orthopedic provider and other prescribed treatments. Our innovative mobile app, PACE (Prescribe, Assess, Connect & Engage), is an easy-to-use solution in your pocket.
Through a partnership with you and your orthopedic provider, Prescribe FIT and our PACE mobile app will be your guide on this journey. PACE connects you with consistent support, education and motivation that helps transform your life(style).
Introducing PACE 3.0:
PACE 3.0 includes several features designed to offer even more support to patients as they continue their wellness journey. With the ability to track additional data on pain, nutrition, and daily fitness, patients and their care coordinators can now more accurately track their progress towards their health goals. Providers can also gain more insights on their patients' health to provide the best possible care.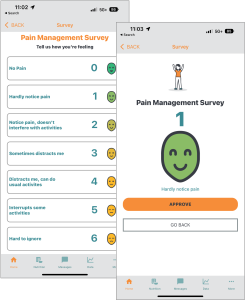 Pain Management Survey
Weekly pain assessments to track improvements over time.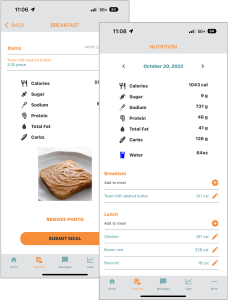 Water, meal, and nutrition tracking
Water intake and meal tracking feature with options to include micro and macro nutrient information.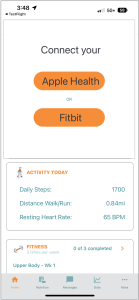 Activity tracking via wearable devices
Activity tracking synced with Apple Health, Google Fit or Fitbit devices.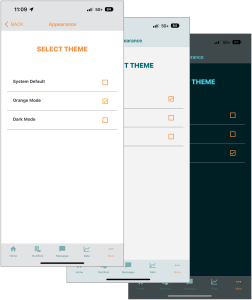 User-friendly theme options
New and more accessible themes in default (green), orange, and dark modes.
The PACE mobile app has many more features to support patients of our orthopedic practice partners as they transform their lifestyles. Visit What's New in PACE 2.0 to learn more.