Our innovative mobile app, PACE (Prescribe, Assess, Connect & Engage) connects orthopedic patients with consistent support, education, and motivation to address the root causes of their musculoskeletal (MSK) conditions beyond their in-office appointments.
In partnership with patients' orthopedic providers, Prescribe FIT leverages our PACE mobile app to guide patients on their journey to transform their life(style).
What's new in PACE 3.5
Welcome to PACE 3.5! This update incorporates feedback from our patient users into several new features: nutrition history, brand-specific food tracking, and barcode scanning.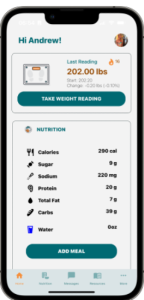 Nutrition tracking is now on the Home tab.
We moved our nutrition tracker front-and-center to make it fast and simple for our patients to log their meals.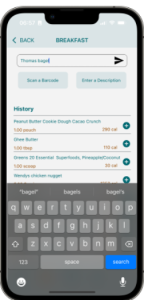 Nutrition tracking is now brand-specific 
One of the most requested features from our patients. This feature allows for greater precision when calculating nutritional values for each meal.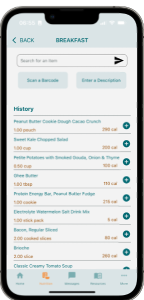 View food history and quick-add common meals
Patients can now access meals that they have logged previously and quick-add commonly used foods to their nutrition tracker.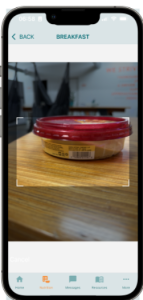 Barcode scanning via phone camera
Patients can now use their phone camera to scan barcodes of food packaging, increasing the accuracy of nutritional information.
The PACE mobile app has many more features to support patients of our orthopedic practice partners as they transform their lifestyles. Visit What's New in PACE 3.4 to learn more.