Welcome to PACE 3.4
The latest version of PACE mobile unlocks a wealth of wellness information at your fingertips with the new Resources tab.
We've also added a brand-new mobility survey to help you and your orthopedic care team set the PACE of your physical activity.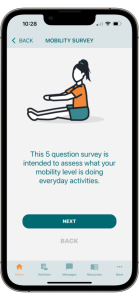 Mobility Survey
A 5-question survey to monitor physical wellness and provide exercise recommendations. You will be prompted to complete the survey every 90 days.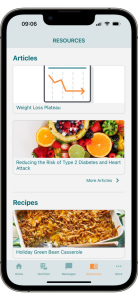 Resources Tab
You asked, and we delivered! Access our complete library of recipes, educational articles, and much more from the Resources tab.
Also in this release
The "Data" tab has been moved under the "More" tab.
Bug fixes for nutrition.
Updated weight reading features.